Monday, 5 September 2011
http://www.scoop.it/t/retrotext

thought I would give that a try too- it will be great place to showcase other blogs.
Thursday, 1 September 2011
This is the Radio the I restored a little while back,
Its a Bush DAC 90 A, it was in overall good knick, a bit grubby and would not tune in the the log when it was turned.
For some reason, I never took a before picture of it duh!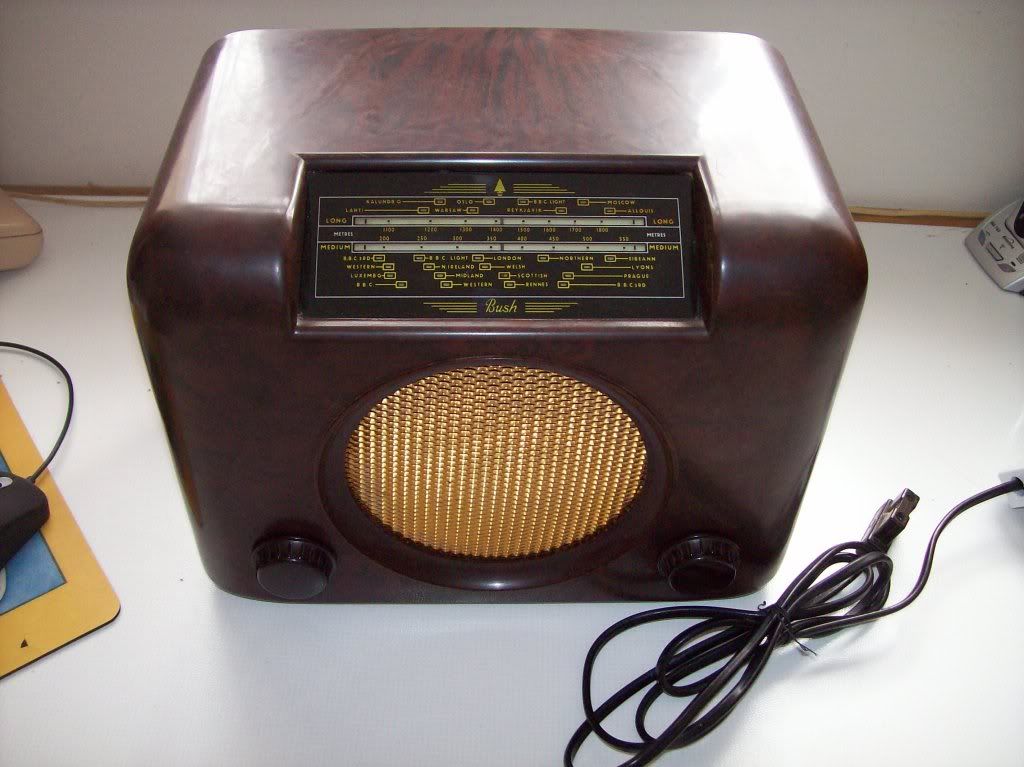 anyway- it was a really nice experience to get it going, it was all on an internal chassis, that is live! so not working on that plugged in.
It had over 60 years of dust in it- the model dates to the early 50s, the tuner required some new heavy duty cotton wrapped on to the dial needle and the rheostat needed an oil, getting the cotton on was akin to putting your chain back on a bike.
The back light bulb was still working and a wire was replaced on the power transformer, the housing crumbled in my fingers!
The unit was then spammed up and the Bakelite case was polished
with Mer, which is like brasso, and it came up a treat.
when the unit was reassembled it worked a treat, I would love to understand more about valves as by all accounts they are still used in machines near nuclear power plants, because of the immunity to em waves.
Also working on an item that was designed to be fixed by anyone was a buzz.